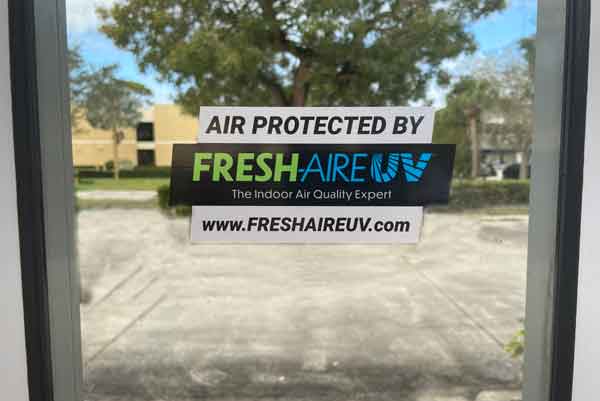 Share your Fresh-Aire UV
"Air Protected By" Decals…and Win BIG!
We are excited to launch our "Where's Fresh-Aire UV" Campaign:
Submit or upload photos and tag us on social media! Here's what you'll need:
1- A photo of the Decal (at the entrance)
2- A photo of the equipment installed
3- A photo of the front of the building or location
4- Tag your location!
5- Each photo earns you another chance to win the monthly GRAND PRIZE of an APCO-X!
Each submission will earn a Fresh-Aire UV cap or t-shirt! Plus you'll be entered into a GRAND PRIZE monthly drawing of an APCO-X! Comment on our social media with your photo entry or email it to taylor@freshaireuv.com.
It's a great time for businesses to showcase the precautions they are taking to reduce germs and viruses to keep everyone safer!!
Order your decals today & enter our #WheresFRESHAIREUV Campaign tomorrow!