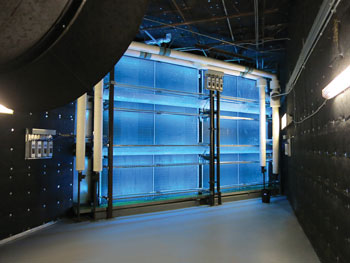 In commercial buildings most or all of the air is recirculated by the HVAC system so there is a significant risk that airborne infectious diseases will be circulated as well. Fortunately HVAC also presents an opportunity to improve indoor air quality. Because all of the air passes through the air handler and ducts those are the ideal places to disinfect it with germicidal UVC light.
Fresh-Aire UV germicidal UVC lights are also good for every facility's bottom-line. The cool, moist interior of the air system is an ideal breeding-ground for mold, and a biofilm of only 0.002" can reduce efficiency by 37%! Conventional cleaning procedures are expensive, labor intensive, and use harsh chemicals which are themselves a source of environmental contamination and a health risk to maintenance workers. Germicidal UVC is a proven technology that works continuously, keeping both the air and the HVAC system clean.
FEATURES
UVC light disinfects coil & air handler interior
Single or multi-lamp configuration
High quality water-resistant lamps
Water-resistant power supply
Normal or high output lamp(s)
Lifetime warranty on all parts except lamp(s)
Includes 10' cable & mounting hardware
Optional Teflon® safety coating
BENEFITS
Kills mold, bacteria, and viruses in the HVAC system
Saves energy by keeping components cleaner
Lowers maintenance costs – reduced required cleanings
Reduces worker exposure to dangerous chemicals
Cost effective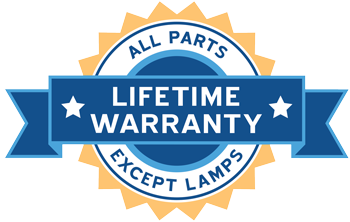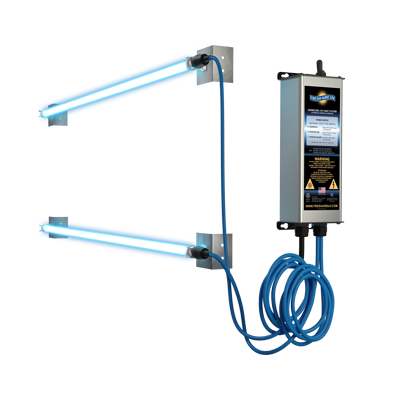 UVC Core System
Each Core system includes a power supply, one or two UVC lamps, and basic mounting hardware. UVC lamps are available in 32", 24", and 60" lengths.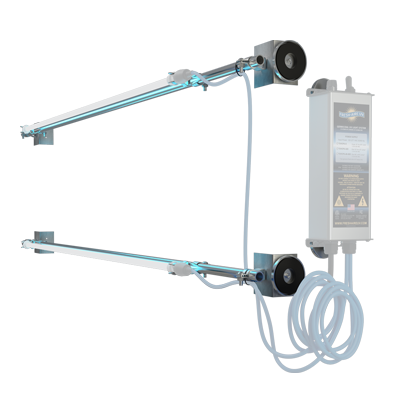 TRS-X Kit
Add this kit to the Core System for mounting using 1/2" EMT tubing (included). This kit also provides mounting magnets for both the lamp supports and the power supply and includes all hardware necessary for most installations.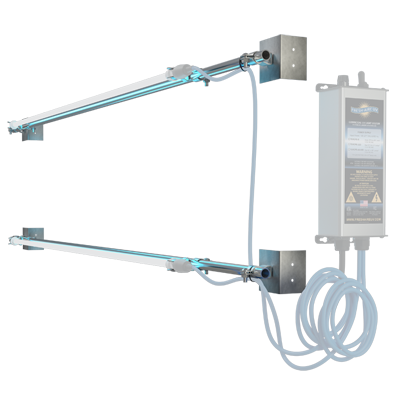 TRS Kit
This kit is for mounting with 1/2" EMT as well, but does not include the tubing (EMT tubing is available at most hardware outlets) or magnets, just the hardware necessary for most installations using EMT supports.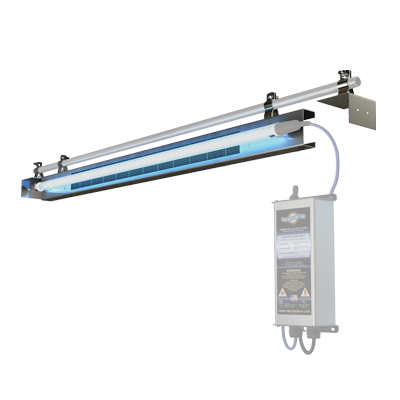 APCO Rack Kit for Odor Control
Add this kit to the Core System to reduce odors and toxic VOCs. It includes APCO modules and 1/2" EMT supports.